Five years ago, the world lost one of its most promising young cricketers, Phillip Hughes. A blow from a bouncer pounded his unguarded neck with fatal consequences.
Then 63 not out, Hughes was batting for South Australia against his former State, New South Wales. It was a game of immense significance to Hughes, even before any such accident took place. A batting spot was vacant in the Australian test side, with Hughes certainly 'a name in the hat'.
Batting fluently against a New South Wales side at the Sydney Cricket Ground featuring several Australian regulars, Hughes had done his chances of a test return no harm. With 26 tests and three centuries already to his name, he was no rookie; rather, a maturing professional ready to return to international cricket.
He arrived on the international stage in 2009 aged just 20. During his debut tour against South Africa, he became the youngest Australian test centurion in 43 years and, remarkably, he reached this feat with consecutive sixes. His record-breaking start was not complete though, as he became the youngest player to ever score a century in each innings of a test match.
Hughes was undeniably a popular character, who made a name for himself across the globe, despite being out of the Australian squad at the time of his passing. In his native Australia, Hughes played domestic cricket for New South Wales and South Australia, while featuring for Adelaide Strikers in the Big Bash.
On the other side of the world, Hughes was somewhat of a county journeyman by the tender age of 23, having represented Middlesex, Worcestershire, and Hampshire, embracing the pressure of being the overseas professional.
And while it would be easy to eulogise Hughes largely based on his cricketing past, Hughes the person must never be forgotten. The outpouring of public emotion following his death in November 2014 was testament to his personality which shone through in each elegiac post from anyone who knew him. The social media campaign Put Out Your Bats' was a public show of love and mourning that gained support from far and wide. The global cricketing community had lost a son. There was more to the man than just cricket, though. He was a keen farmer away from the sport and a family man who remembered his roots in the village of Macksville.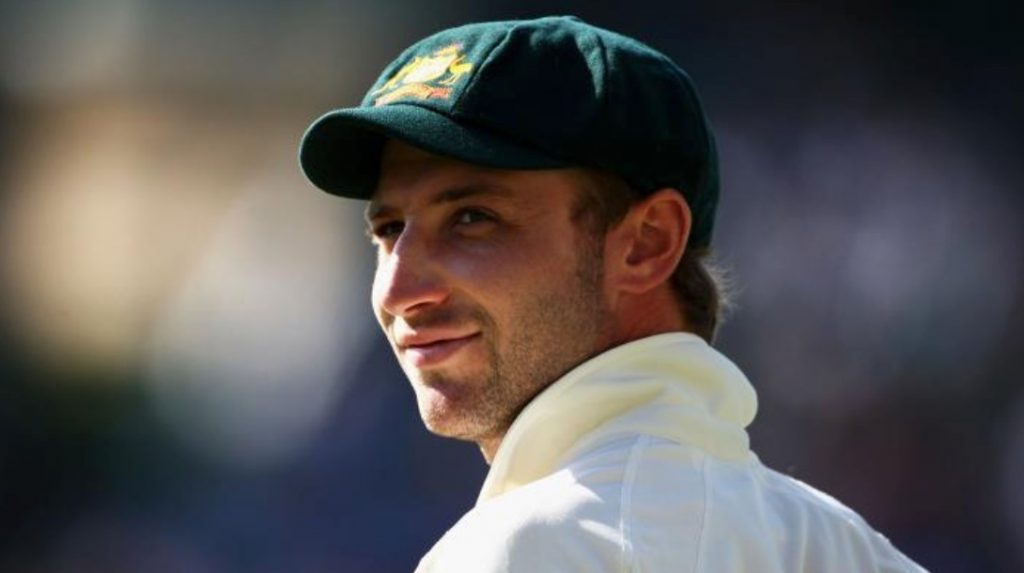 But just like that, he was gone. The blow that Hughes received beneath his helmet caused a rare vertebral artery dissection that, despite surgery, could not be overcome and resulted in a 'massive bleed on the brain' in the words of Team Doctor, Peter Brukner.
Brukner also reported that such was Hughes' misfortune, there have only been 100 recorded cases of the condition that took his life. Misfortune seemed to strike the right tone. One slight misjudgment of a ball and Hughes was fighting for his life; one well-directed bouncer from Sean Abbott and he innocently found himself in an unimaginable position that goes beyond comprehension having delivered the final ball of Hughes' life.
Abbott took an immediate break from the game, but he returned to training soon after and went on to make international debuts in t20 and 50-over cricket after success in the shorter forms of the game. After falling out of selectorial favour for some time, Abbott made a return to the national team earlier this November. While the sadness of Hughes' death is unforgettable, the impact it would have had on Abbott must also be remembered; he suffered, too. Presented with a crisis, Abbott acted admirably, with courage and supreme resilience.
Such strength was also demonstrated by Hughes' team-mates at the time of his passing. A softer side to then test captain, Michael Clarke, became visible and gained international acclaim. He was rightly credited for the way he dealt with such tragic circumstances.
Clarke, a close friend of Hughes, delivered a linguistically beautiful eulogy, fighting back the tears, before going on to lead Australia to victory against India in their first test match since Hughes' passing. Sensible administration saw the dates of the test pushed back. It is fair to say the ordeal changed the public perception of Clarke who, just the year previous had made the headlines for warning James Anderson to 'get ready for a broken… arm' in the Ashes. He, David Warner and Steve Smith all made first innings centuries against India, with Warner also scoring one in the second innings. Dry eyes were few and far between. Their celebrations were for one man, their absent teammate, their 'little brother'.
Fast forward five years, and there is a certainly greater concern whenever a batter receives a blow to the head. Improved helmet provisions are in place across the globe, with the wearing of helmets becoming increasingly mandatory rather than merely suggestive. And while the tragic accident of Hughes' passing cannot be undone, player safety is becoming increasingly important, most notably in the recent addition of concussion substitutes. Cricket Australia's review into the incident, though, concluded that the now widely worn stem guards on the back of helmets would not necessarily have mitigated Hughes' fate.
But Hughes' innings had come to an end. He was poised for greatness both in life and on the cricket field. His final 63 not out offered a deeper meaning than just a score. It epitomised his life: he was a man who had made great strides, put himself in an enviable position, and was poised for bigger and better things.
A man who touched hearts across the globe and entertained millions through their televisions with his batting. The lives of those close to him would never be the same, and it's true to say that cricket, too, has changed forever.
Phillip Hughes Remembered
1988-2014
Photography– Getty Images