Continuing the theme of my previous blog and looking at what makes a great club pro I have trawled through my archives to name the top 3 pro's I have played with. Now some of the names won't be that familiar to even the most ardent of cricket geeks, however, all 3 of these played international cricket for their respective countries and all had excellent first-class records. In no particular order: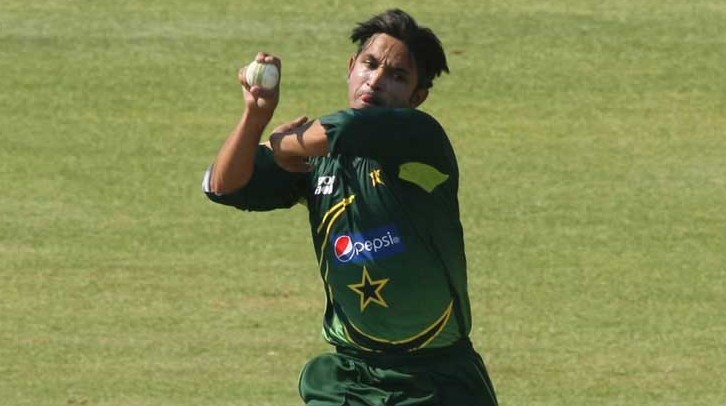 Following an unfortunate injury to our original pro 5 games into the season, we were scratching around for a replacement, initially having spoken to one of the more unscrupulous agents on the market we'd been sent a 'Batsmen' who would turn out for the relatively paltry sum of £100, bargain we thought he'll do for this week. Alarm bells started ringing when our chairman and I collected him from the train station to see him already dressed in full whites carrying a bat and a Tesco carrier bag after disembarking the 9.20am from London Euston. Needless to say he got a duck opening the batting, didn't bowl and dropped a couple of catches. I think we made him pay for a taxi back to the train station out his £100 match fee!
We were now onto Plan C!!!! After a few frantic phone calls we were told a fast bowler had just arrived in the country from Pakistan and was looking for a contract for the rest of the season and had his own accommodation sorted in Nottingham. Because we had no other options we agreed to take him on a 1 match trial, same drill as the week previous we agreed to collect said pro from the train station on the Saturday morning before our scheduled league match. Now when you envisage a fast bowler you think Flintoff, Cummins, Garner, Donald, Hazlewood etc – 6ft 4 and full of muscle! Casually strolling out of the train station was a guy with a cricket bag, it had to be him, but he couldn't have been more than 5 ft 8 and not particularly muscular with it. We've been done again we're thinking!!!!
Onto the game we were unsurprisingly asked to bat first on a damp one and got skittled by former India seamer Abey Kurivilla who used all of his 6ft 8 inch frame to extort alarming bounce from what's known in the trade as an absolute cabbage patch of a track. Aizaz batted in the middle order and slogged a couple, but looked no batsmen.
Defending just over 100 even on that track would be tough. Aizaz marked his run-up, the compact ground just about big enough for it! Our keeper at tea asked me as skipper where he should stand for Aizaz, still sceptical about his validity as a 'Fast Bowler' I suggested he start where he would for the rest of our seam attack, the track was wet and stodgy after all! Aizaz tore in his pace picking up as he approached the crease and unleashed a thunderbolt from a low skiddy trajectory which zipped through to our keeper who remember stood where he would stand for your regular medium pace club trundler!! The force of Cheema's delivery literally knocked our keeper backwards as he rung his right hand in disbelief. The entire team quickly came alive despite the match predicament, amazing what a fast bowler in your ranks can do for morale! We went on to the lose the match by a few wickets, but we'd seen enough to know we'd found a good one with Aizaz Cheema and quickly signed him up for the rest of the season.
Aizaz went on to collect 74 wickets in 19 matches including 9 five-wicket hauls and astonishingly 4 hat tricks with a best of 7 for 38, with 70% of his wickets bowled or LBW! You can tell someone has a yard of pace with those kind of numbers, but it was the fact he clean bowled several of his professional counterparts including Aakash Chopra the ex Indian Test Opener and the best bat in the league for the last few years, Jeff Cook the Australian born ex Northants batsmen and Abdur Rehman the ex Pakistan all-rounder. All were cleaned up by Aizaz's skiddy inswinging Yorkers very early in their innings. Aizaz went on to play for Pakistan in all 3 formats and is still tearing it up on the domestic circuit where he has an incredible record with over 800 wickets.
As a captain having a professional fast bowler in your team who could hit the stumps was incredible, the cocky opponents who were usually very vocal suddenly lost their voices knowing you could unleash a guy who was clocked at over 90 mph during his career!!!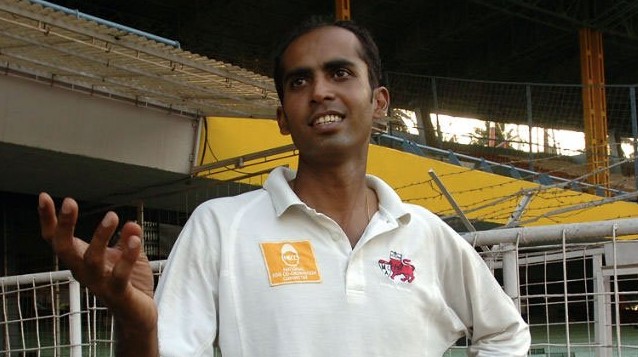 Nilesh Kulkarni the only player I have ever played with to claim over 100 wickets in a season AND he arrived late due to his Ranji Trophy commitments with his star-studded state team Mumbai, Sachin Tendulkar et al!
Nilesh when he finally arrived lived in Liverpool with 2 of his Mumbai teammates Paras Mhambrey and Sairaj Bahutule both over 'proing' themselves. Often the trio would drive over to net at my club with the rest of us on a Thursday evening if the weather was warm enough, my club practiced on the square which the pro's preferred to the usual synthetic surfaces found at club grounds. It was some experience batting against 3 Indian internationals even in the nets, with one bowling left-arm spin, one fast leg-spin and the third fast-medium with a ball he'd been polishing all week!
My club had been relegated from the North Staffs and South Cheshire Premier League the previous season and were looking to bounce back at the first attempt, the season didn't start well as 'pro-less' we lost our first 2 games! We then went undefeated for the rest of the season as Kulkarni weaved his magic bamboozling opposition batsmen week after week. Going into the final game of the season it was a 3 horse race for promotion with us and another team vying for the outright league title.
The pro in the opposition ranks for our must-win game was a young Imran Tahir who as you would expect was a dangerous proposition in such a vital game, and so it proved as Tahir spun his web to bowl us out for less than 100 including yours truly shouldering arms to his googly after Kulkarni assured me he didn't have one!
Was that it? Was the league title and even promotion gone? To add to our misery in the dressing room between innings the other team who were vying for the championship arrived at our ground in a minibus several beers in and already guaranteed promotion having won their match already. As we sat in the dressing room dejected, even our experienced skipper was struggling to rally his troops, Nilesh stood up and calmly assured us we will still win this game despite our meager total. We all had to listen, here was a guy who had been our talisman all season and during that winter had dismissed Matthew Hayden playing for India in a Test Match. We could do this!
In a bold move to try and win the game quickly, Tahir opened the batting and slogged and swatted our opening bowlers to the tune of 30 runs in 3 overs! No choice but to bring the pro on, what followed was the single best spell of bowling I have ever witnessed as Nilesh claimed 9 wickets for not many to bowl us to victory and indeed the league title! Despite only contributing the 1 wicket in the match personally, it is still the most memorable game of my career. We tried to re-sign Nilesh for the following season, but unsurprisingly following his 105 wicket haul he wanted treble his money and ended up moving to a club with significantly deeper pockets than ours!
Following his retirement from first-class cricket Nilesh now runs his own highly successful sports management company in India called IISM – International Institute of Sports Management.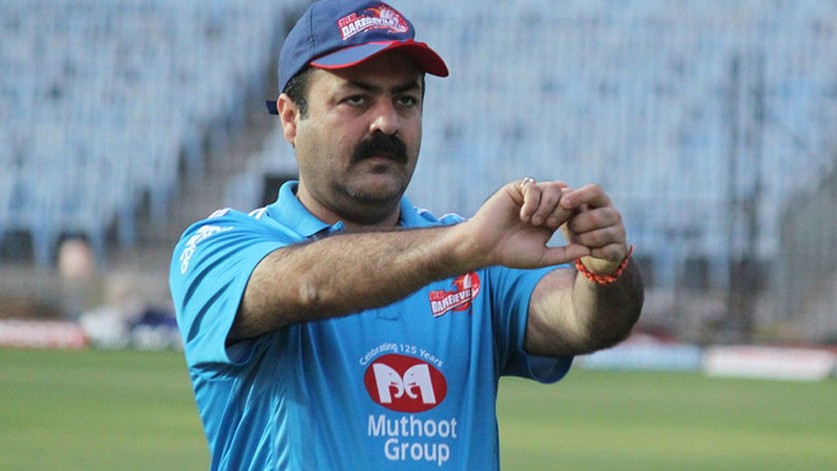 Aashish Kapoor was an off-spinning all-rounder from Madras (now Chennai) with a fearsome reputation in club and first-class cricket. Kapoor had played in the UK previously for Abergavenny CC where he incredibly once scored 300 Not Out in a league match against Swansea CC!!
Kapoor had played both Test and ODI cricket for India with limited success but had superb First Class numbers with 4000 runs and 400 wickets for his state Tamil Nadu. Safe to say he didn't disappoint and thrilled his teammates and the supporters with his Sehwag-esque stroke play and attacking spin bowling. When opening the innings against our local rivals he hit the first 5 balls of the match for 4 before snicking off from the sixth, that was the way he played and who were we to question? Most of us would have taken the 20 runs off 50 balls let alone 5!
The best all-rounder I played with and he loved a whisky and a fag, after the game of course! He was the pro after all! Kapoor is currently the Cricket Chairman of India's Junior Selection Committee.
In Summary
3 very different players in terms of their skills and personality, but all 3 were sensational club pro's and genuine match winners. Isn't that what you want from a pro after all?
My Next Delivery
Keep an eye out for my next blog when I'll talk about some of the best club pros I've played against.