These are 2 questions every 1st XI captain gets asked at least a thousand times a season.
There are certain club pro's guaranteed to cause sleepless nights to us club cricketers because they're just a little bit too good!
Cricket is supposed to be a relaxing and serene pastime, isn't it?
Unfortunately, that's not always the case, especially when you're up against a professional cricketer on a one-man mission to ruin your Saturday afternoon!
The best pro's I've played against…..
When coming up with the list of the best pro's I've played against the sample size was based on my time playing in the North Staffs and South Cheshire League between 1995-2006, here goes:
Jeff Cook (Australia) – All Rounder – Right Arm Medium and Left Hand Batsmen
I had the pleasure of playing both with and against Jeff Cook during his domination of club cricket in the nineties and noughties.
The giant Australian was an intimidating sight with both bat and ball in hand. Capable of bowling quickly when he felt like it and skillful in his use of swing, seam and ahead of his time when it came to slower balls out of the back of the hand without any discernible change in action!
But it was with bat in hand that Cook oozed quality. Utilising his huge reach the big left-hander was merciless on the majority of club bowlers and when he got into his bubble generally immovable.
Pre the Jofra Archer rule Cook endured a run filled 10 year qualification period in club and county 2nd XI cricket before he finally qualified to play first-class cricket in England.
He went on to amass 4000 runs across 4 seasons with Northamptonshire CCC before returning to his native Australia where he is now heavily involved in the New South Wales coaching set-up.
Mo Hussain (Pakistan) – All Rounder – Left Arm Spinner and Left Handed Batsmen
In terms of all-round longevity and stats, former Pakistani international Mohammad Hussain was probably the best all-round pro to play in the North Staffs and South Cheshire leagues in the noughties.
The Pakistani left-arm spinner batsmen represented 3 clubs across 9 seasons to the tune of 672 wickets at 14.58 to go with and 6813 runs at 35.
Hussain's wily left-arm spin and streetwise batting was the golden ticket to any club fortunate enough to engage his services.
Mike Rindell (South Africa) – All Rounder – Left Arm Medium/Left Arm Spin and Left Handed Batsmen
Mike Rindell was one of the first and best pro's I can remember playing against in the late nineties. I suppose with the greatest respect Rindell was a club pro version of the great Garry Sobers.
He would open the bowling with some canny left-arm medium pace swingers before reverting to miserly left-arm spin presumably to conserve his energy ready to open the batting later in the day, it's fair to say his club got value for money from Rindell who had a prolific first-class career and represented South Africa in 22 ODI's post-apartheid era.
Imran Tahir (South Africa) – Right Arm Leg-Spin Bowler
Before Imran Tahir became a household name in both international and global franchise cricket he terrorised the batsmen of North Staffs and South Cheshire league during the early noughties.
Exuberant, deadly accurate, clever and with way too many unreadable variations for us clubbies, a nightmare to face at any point in an innings.
In the 2 seasons (2004 and 2005) worth of stats available Tahir claimed a remarkable 173 wickets at 13 with an economy rate of 2.6 per over.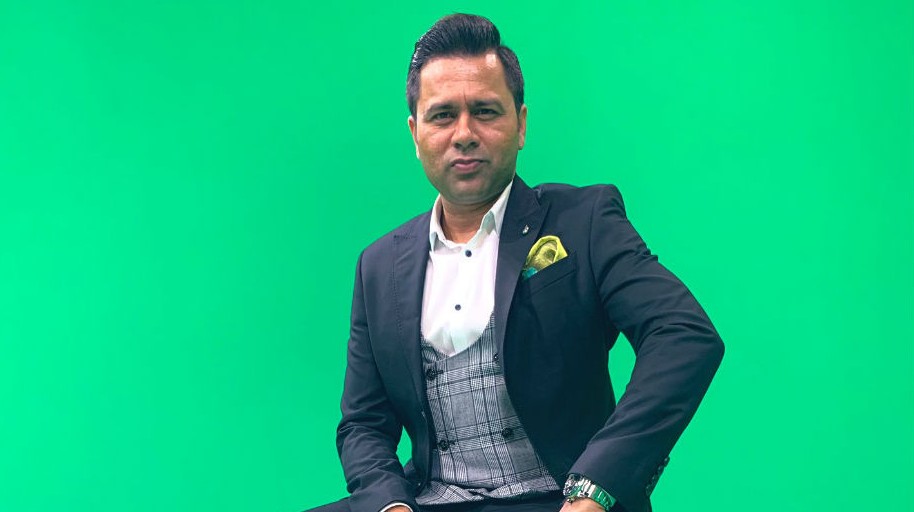 Aakash Chopra (India) – Right Arm Off Spinner and Right Handed Batsmen
Looking back Aakash Chopra's quality was probably somewhat overlooked at the time, he wasn't a batter who would take you apart, but before you knew it he was 90 odd not out and had either set his team up towards a large total or chased down the oppositions score with a chanceless red inker.
The former India Internationals batting had the intelligence and patience to often see out the oppositions pro and feast from the lesser mortals operating at the other end.
Over 3 seasons Chopra scored 4300 runs at an average of over 70 including 19 centuries and 17 half-centuries alongside 148 wickets at 16.
Raj Kumar (India) – Right Handed Batsmen
Statistically the best batsmen in the North Staffs and South Cheshire league over the time period under review with over 12,000 runs at an average of over 50  including a remarkable 28 centuries and 67 half-centuries passing the mythical 1000 run barrier in 6 of his 11 seasons.
Interestingly Kumar didn't have an overly prolific First-Class career for his state Bihar, but he more than made up for that with his run-scoring exploits in UK club cricket.
Notable mentions
Mick Lewis, Claude Henderson, Otis Gibson, Keith Semple, Najaf Shah, Imran Javed, Paras Mhambrey, Abdur Rehman,  Barrington Browne,  and Sunil Subramaniam.