Chesterfield is pleased to announce the signing of Sri Lankan seam bowling all-rounder, Nisala Tharaka, for its 2020 Derbyshire Premier League campaign.
First-Class star
Tharaka is an accomplished all-rounder with 120 plus domestic matches to his name.
The skillful right-arm paceman boasts an enviable record, particularly in first-class and T20 cricket.
Heading into the 2019/20 season, Tharaka has taken 141 wickets at 31 and 24 wickets at 20.12 in both formats, respectively. He has also been a key performer with the bat from the lower-middle order, hitting 10 half-centuries in domestic cricket to date.
During his illustrious career, Tharaka has represented Sri Lanka A (2014/15-18/19) alongside a number of club sides, most recently Colts Cricket Club (first-class) and Kandy District (T20).
Tharaka has excelled across the formats in recent years – topping Galle and Colts wicket-charts in both the 2018 Super Provincial One Day Tournament and 2018/19 Premier League Tournaments, respectively.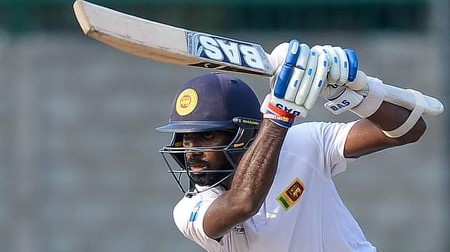 League cricket
He has also starred in league cricket, taking 56 wickets at 19.02 alongside 925 runs at 33.04 in the South Yorkshire League for Conisbrough in 2017.
Chesterfield signing
The experienced Sri Lankan seamer/bat is now looking to impress on his return in 2020 having recently signed with Derbyshire Premier League outfit, Chesterfield.