Darwen Cricket Club is delighted to announce Glen Batticciotto as Club Professional for their 2021 Lancashire League season.
A run-scoring machine…
Batticciotto is, quite simply, a run-scoring machine who has excelled in both the UK and Australia for two decades.
The former Australian Under-19 and Queensland State batter has racked up over 15,000 runs and taken nearly 400 wickets in club cricket.
Son of a Sicilian father and English mother, Batticciotto has used his British Passport to play 9 seasons in the UK and has featured at County 2nd XI level for Lancashire, Kent, and Essex.
He boasts incredible stats – only averaging less than 50 on one occasion – his final season over in 2013, when he struck 885 runs at 49.17, to include an unbeaten double hundred (200*).
With the ball, his medium-pace has proved very useful, including 38 wickets at 18.32 (2012) and 31 wickets at 19.29 (2013) during his two-season stint with Saffron Walden in the East Anglian Premier League.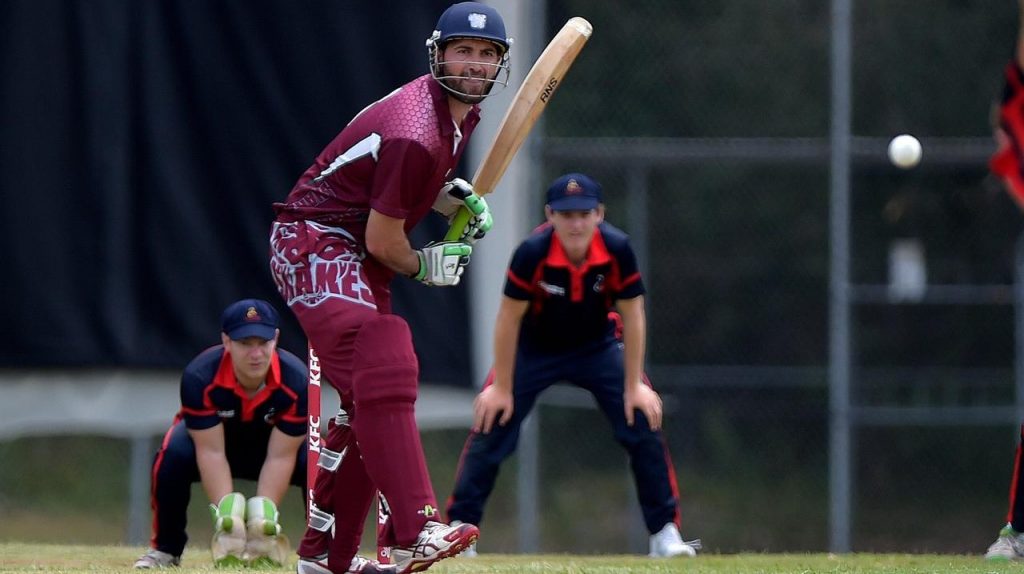 Sandgate sensation
Back in Australia, Batticciotto has starred in Queensland's Grade Competition for Sandgate-Redcliffe for over a decade. His 2007/08 season (741 runs at 67.38 in all cricket) won him the Peter Burge Medal and was responsible for a Queensland Bulls contract and spot in the QAS team.
The left-handed batter struck a half-century on debut for the QAS, then, in November 2009, hit his maiden first-class hundred (101) against Tasmania.
In his 75 matches for Sandgate-Redcliffe, the run machine racked up 3,127 runs at 39.58 alongside 63 wickets at 21.40.
He averaged 50 plus in three seasons, namely 682 runs at 68.20 (2007/08), 321 runs at 53.50 (2009/10), and 613 runs at 51.08 (2015/16).
Statistically, his best season with the ball for the club was his final one in 2015/16, taking 17 wickets at 17.24.
Caboolture skipper
In recent years, he has left Grade cricket to play locally for Caboolture Sports Cricket Club in the Sunshine Coast Cricket Association – the side he also skippers.
Unsurprisingly, he continues to excel – 774 runs at 48.38 and 14 wickets at 20.71 (2016/17), 1,075 runs at 53.75 with 5 centuries (2018/19), and 678 runs at 45.20 with another 3 centuries (2019/20).
Another UK chapter
After a few years' hiatus, the batting all-rounder embarked on another UK stint in 2019 and enjoyed further success for Oxton in the Cheshire County Cricket League (649 runs at 49.92).
He was set to return again last summer before COVID struck, but has subsequently secured another opportunity for the 2021 season. Batticciotto will return to the Northern Premier League next summer, to play a full season for Darwen following sub-pro stints over the years.
Speaking about the signing, Darwen stated the following on Twitter:
We are delighted to announce Glen Batticciotto as Club Professional for the 2021 season. Glen brings a wealth of UK experience and has previously produced some fine performances for the Towers when filling in as sub pro.