Fulwood and Broughton have signed record-breaking all-rounder Abhay Negi for their 2021 Northern Premier Cricket League campaign.
Meghalaya superstar
Negi is a genuine seam bowling who, in November 2019, hammered the fastest half-century in the history of Syed Mushtaq Ali Trophy (T20), scoring 50* runs off just 14 balls against Mizoram.
The all-rounder has now played two seasons for Meghalaya in Indian domestic cricket. A skillful opening bowler and hard-hitting middle-order batter, Negi enjoyed a strong 2018/19 campaign, particularly in white-ball cricket with the ball.
Recommended by fellow CricX client and Ranji Trophy run machine Punit Bisht, Negi has become a key performer for Meghalaya in all formats.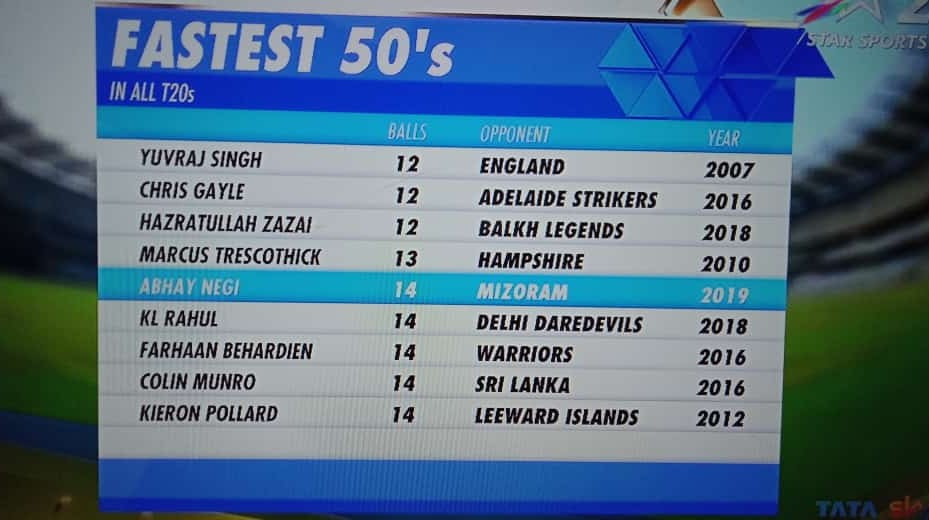 Serious numbers…
In 2018/19, he took 14 wickets at 20.92 in the Vijay Hazare Trophy – half of these in a single match when routing Arunachal Pradesh for 61. Negi took 7 of the first 9 wickets to fall en-route to figures of 7-16 (6) to include 2 bowled, 2 LBW, and 3 caught behind the stumps.
In Ranji Trophy cricket, he produced best bowling performances of 4-39 (once again, against Arunachal) and 3-34 (v Manipur).
In 2019/20, he kicked off his summer with his record-breaking T20 50, then starred in the Vijay Hazare Trophy bagging 12 wickets at 16.08.
He also dominated Ranji Trophy cricket taking 33 wickets at 16.39 to include career-best match figures of 11-83 (7-42, 4-41) against Sikkim.
F&B signs Negi
The talented Meghalaya star is quite the prospect who was set to embark on his maiden UK stint in 2020, but COVID struck to prevent this opportunity.
However, Northern Premier League club, Fulwood and Broughton, have subsequently signed the Indian all-rounder for their 2021 campaign.