Horspath is delighted to confirm the re-signing of Maharashtra legend, Anupam Sanklecha, for their 2021 Home Counties Premier League campaign.
Domestic superstar
Anupam Sanklecha is a stalwart of the powerhouse Maharashtra side in Indian domestic cricket. He has led the attack for most of his career, dating back to his first-class debut in November 2004.
Since then, he has played 57 Ranji Trophy games, where he has taken exactly 200 wickets at 25.60 with 12 five-wicket bags and 2 ten-wicket match hauls.
Before the introduction of the Indian Premier League (IPL), he represented the Mumbai Champs in the Indian Cricket League (ICL).
Thereafter, he has been a loyal servant of a Maharashtra side that has been littered with Indian internationals over the years.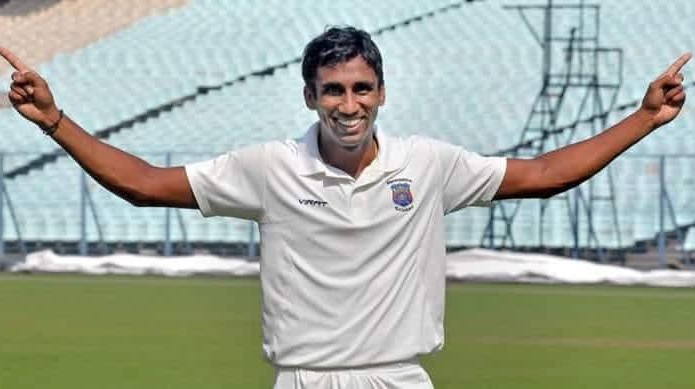 A fine wine….
Sanklecha is a prime example of the old adage "like a fine wine", as he's clearly getting better with age.
His performances between 2004/05 and 2012/13 were inconsistent and he didn't feature in Ranji cricket between 2006/07 and 2011/12.
However, since his strong 2013/14 season (23 wickets at 30.86), he has excelled taking figures of 32 wickets at 20.34 (2014/15), 21 wickets at 25.42 (2015/16), 43 wickets at 16.18 (2016/17), and 24 wickets at 29.54 (2018/19).
Sanklecha has also proven his worth with bat-in-hand over the years, with 3 half-centuries and a highest score of 66, all with a first-class average of 14.20 (16.08 in List A cricket).
One of league cricket's best
The Indian has also starred in UK league cricket. After a stint in Durham for Evenwood in 2007, he has spent the past 5 seasons dominating the Home Counties Premier League for Shipton-under-Wychwood (2014-18).
In all cricket, he scored 1,970 runs at 29.40 and took 252 wickets at 13.03. he was the stand-out seamer in the Home Counties League, regularly featuring in the top few wicket-takers. His 63 wickets at 10.56 in 2017 were his best, which included figures of 8-8 when routing Reading for 38.
Horspath sign the legend
Unfortunately, the club was relegated down to the Cherwell League for 2019, therefore due to league rules, Sanklecha was deemed ineligible, hence unable to return.
After a year's hiatus, Sanklecha signed with Home Counties Premier League outfit Horspath for the 2020 season. COVID put pay to that, but the club was swift to defer the agreement through to the 2021 season.