Madeley is pleased to announce the signing of Indian all-rounder, Abhay Negi, for their 2020 Shropshire Premier League campaign.
Record-breaker
Negi is a genuine seam bowling who, in November 2019, hammered the fastest half-century in the history of Syed Mushtaq Ali Trophy (T20), scoring 50* runs off just 14 balls against Mizoram.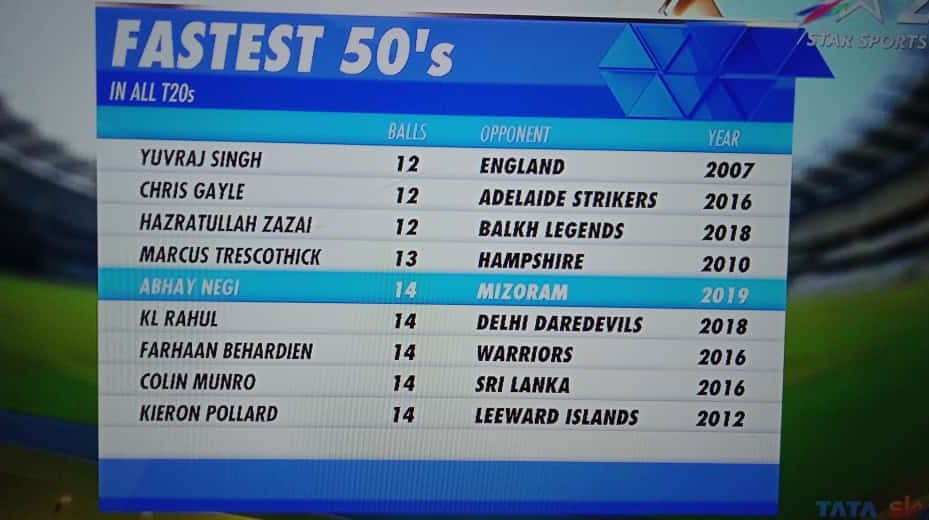 The all-rounder is into his second season, where he plays across the three formats for Meghalaya in Indian domestic cricket. A skillful opening bowler and hard-hitting middle-order batter, Negi enjoyed a strong 2018/19 campaign, particularly in white-ball cricket with the ball.
Recommended by fellow CricX client and Ranji Trophy run machine Punit Bisht, Negi has become a key performer for Meghalaya in all formats.
Genuine all-rounder
Last summer, he took 14 wickets at 20.92 in the Vijay Hazare Trophy – half of these in a single match when routing Arunachal Pradesh for 61. Negi took 7 of the first 9 wickets to fall en-route to figures of 7-16 (6) to include 2 bowled, 2 LBW and 3 caught behind the stumps. In Ranji Trophy cricket, he produced best bowling performances of 4-39 (once again, against Arunachal) and 3-34 (v Manipur).
In 2019/20, he kicked off his summer with his record-breaking T20 50, then starred in the Vijay Hazare Trophy bagging 12 wickets at 16.08. At present (23-Jan), he has 17 Ranji Trophy wickets at 15.29 to include career-best 5-90, before figures of 4-5 (8) to route Manipur out for 27 in Jan 2020.
Negi signs for Madeley
The talented Meghalaya star is quite the prospect who is set to embark on his maiden UK stint in 2020 having recently signed with Shropshire Premier League outfit Madeley. If he reproduces the form he's been in over the past few seasons, he'll definitely be one to watch for the upcoming season.