Malahide is delighted to announce the signing of star Indian all-rounder, Saurabh Bandekar, for its 2020 Leinster League campaign.
A high-class pro
Bandekar is a high-class professional boasting an enviable domestic record spanning more than a decade.
Hailing from Mumbai, Bandekar is a genuine all-rounder who spent over a decade playing for Goa. Between his first-class debut in 2005 and his final outing in 2017, he played 140 domestic matches, across the three formats. He scored over 3,000 runs and took 250 plus wickets, including 3 hundreds and 8 five-wicket hauls.
Bandekar represented India Under-19s, alongside current national stars Kohli, Pujara, Sharma and Jadeja. He was involved with two IPL franchises, namely Kolkata Knight Riders and Royal Challengers Bangalore.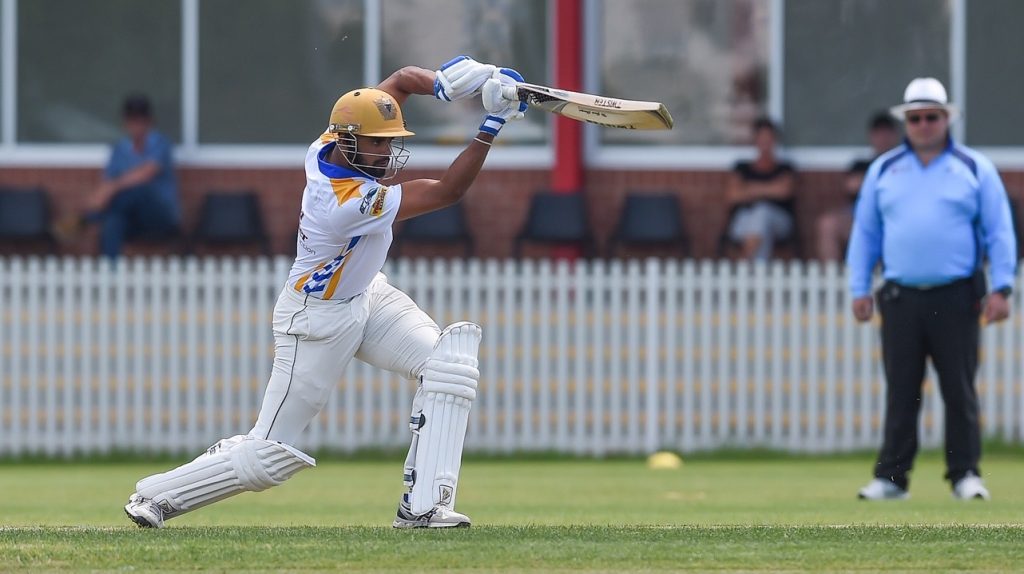 Overseas run and wicket machine
A right-arm seamer and middle-order batter, Bandekar starred for Goa and has also enjoyed plenty of success abroad.
In addition to his three UK stints, Bandekar also impressed for our CricX side against the Liverpool League at Formby, hitting 62 from 38 balls in July 2018.
During his maiden stint back in 2013, he excelled for Whalley in the Ribblesdale League, averaging 50.06 and 21.67 with bat and ball respectively. Bandekar was set to join Lancashire League's powerhouse club St Annes in 2017, but unfortunately, he was prevented from doing so last minute.
However, he returned to play in Scotland in 2018 and, unsurprisingly, excelled hitting 567 runs at 51.54 alongside 20 wickets at 27.55). Bandekar spent a second summer in Scotland last season and enjoyed even further success, topping the WDCU Premier run charts (604 runs at 60.40) and was amongst the leading wicket-takers (29 wickets at 11.55).
Between his two Scottish stints, he enjoyed a barnstorming season down-under playing for New City in the strong Cricket Albury Wodonga Competition (873 runs at 54.56 and 18 wickets at 26.22).
Saurabh signs with Malahide
Bandekar is not only a proven performer but a fantastic bloke to boot who is keen to do the business with his newly adopted Irish club in 2020.
Speaking about the signing, Malahide CC captain, and former Ireland wicket-keeper, Fintan McAllister, had the following to say:
"We at Malahide CC would like to welcome Saurabh to the club for the 2020 season. With his wealth of experience and knowledge of the game, we are delighted to have a player and coach of his calibre joining the club.
He has had two very successful seasons with both bat and ball in Scotland where the conditions and standard are very similar to Ireland. We have a strong crop of youngsters in the club and with Saurabh's level of coaching experience, it will only help bring these players to the next level.
The season will be approaching fast come the new year and we look forward to pushing for more silverware this year with Saurabh joining our ranks."